Vintage Style Guides
The 20th Century provides us with a wealth of style inspiration influenced by society of the time, each decade giving us a new silhouette. Most of us have a favourite decade... chic drop waist styles of the 1920s, wilowy and superbly cut 1930s dresses, draping and clever cutting of the 1940s, the fabulous glamour of the 1950s or the chic sophistication of the early 60s. Whatever your leanings - check out our style guides to help you find your favourite decade...
From the Blog
Stories from the Sampling Room – The Jitterbug Dress
The Jitterbug dress brings me much joy. It is a bundle of happiness and optimism personified in a dress. I honestly think that we were channelling this when we started creating...
Read more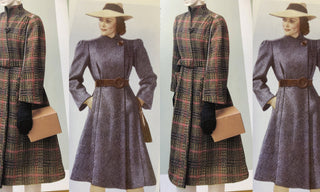 Stories from the Sampling Room - The Utility Coat
The strangest year on record continues...but we have enjoyed the time to work on new styles and ideas for both the upcoming AW season and for next year. Although we cannot...
Read more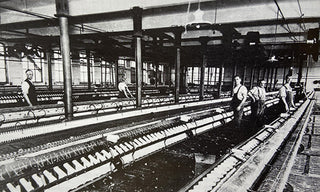 A Dream in the Making
We are just over half way through a very challenging year for people all over the world. There is absolutely no doubt that the 2020 pandemic has wreaked havoc for so...
Read more
Safe & Secure Payment
All payment information is protected by secure connection
Pay in 3 with PayPal
Spead the cost with flexible monthly payments with PayPal
International Delivery
International Delivery available worldwide
Pay in 3 with Klarna
Spead the cost with flexible monthly payments with Klarna